Xactimate With Sketch – Training and Texas Continuing Education
Ready to Write Estimates? Learn How to create effective and efficient Xactimate Estimates that will get management approval!
2 – Day: Xactimate with Sketch (TDI Course #30761) - 16 CE Hours
The Adjuster Academy of Texas' Xactimate and Sketch Course, has been meticulously designed for individuals ranging from new to intermediate Xactimate users. In this course, students will acquire both knowledge and skills necessary to swiftly generate precise estimates utilizing various Xactimate tools.
Through immersive hands-on training, students will learn the most efficient methods for setup, sketching, scoping, and delivering professional estimates.
Xactimate Estimating software stands as the insurance industry's most extensively employed damage estimating software across the United States. When it comes to estimation, Xactimate sets the gold standard. Proficiency in crafting accurate and effective estimates using Xactimate is indispensable for optimizing deployment opportunities and income potential.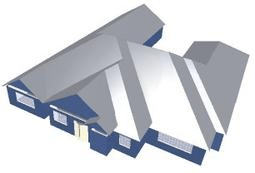 Upon completing The Adjuster Academy of Texas' 2-day Xactimate with Sketch Course, you will not only master the art of creating effective estimates but also enhance your marketability and equip yourself with a valuable tool to enhance your earning potential. Don't miss out on this opportunity to elevate your skillset and career prospects.
Come Train with the Best!
Creating Claims – data entry and estimate set-up
Sketch – building roofs and structures in Sketch
Sketch Tools
Dimensioning – building rooms and elevations using actual measurements
"Tree Building" – creating an effective, "easy-to-read" estimate
Estimate Items – Learn how to cover all the necessary repairs
Reports – What do we give to the customer/carrier
Logs – "if it isn't in the log, it never happened!"​
Advanced Sketching Techniques
Time-Saving Techniques – templates, macros, and more!  
Included Topics: Job Expectations - CAT and Non-CAT
Seating is limited, so enroll now to save your spot!
Check the registration page to check enrollment dates
Adjuster Academy of Texas is a certified Texas Department of Insurance Provider (#36187)
Check the Course Registration Page to see the Adjuster Academy of Texas Advanced Xactimate Webinar Series dates and times
These one-hour "LIVE" training events are great for education as well as the pocketbook.
Current Xactimate Training is:
The AATX Webinar events have limited seating and are set on a first-come, first-served basis; check the registration page to see course dates and times

Need "real-world" Adjuster Training?
Check out the Course Registration Page to find additional training available from the
Adjuster Academy of Texas.