Start Your Adjusting Career Here!
Becoming an Adjuster starts with one simple step.... Getting your license!
​Becoming a WORKING Adjuster starts with the only, Adjuster Academy of Texas.
Core Adjuster Training – Training Step by Step to Success
Roadmap to becoming a successful Insurance Adjuster - 8-day program to SUCCESS!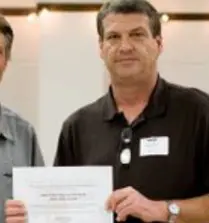 TX All Lines Adjuster Licensing
This course satisfies all Texas Department of Insurance requirements for obtaining your Texas All Lines Insurance Adjuster license. No additional courses or tests are necessary.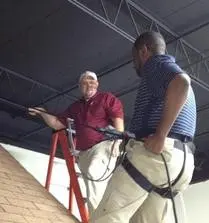 Adjuster Training with Xactimate
Learn the skills you need from start to finish. Learn what it takes to get on-site, scope losses, evaluate policies, and close claims. Learn the proper equipment, measuring techniques, and photo documentation of claims. (37 TX CE hours = 35 General plus 2 Ethics)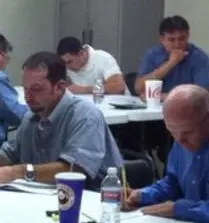 Xactimate with Sketch
This 2-day software training program will teach students the basics and some advanced aspects of the most popular estimating software in the insurance industry. You will be able to walk into any situation with confidence! (16 TX CE hours)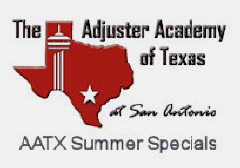 Quick Start Deployment
Package Includes

1.) Online Texas All Lines Adjuster Pre-Licensing Course (regularly $179)

2.) AATX Wind and Hail: Adjuster Handbook (regularly $49.99)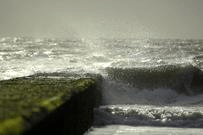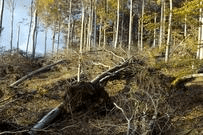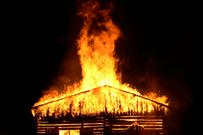 The Adjuster Academy of Texas takes immense pride in nurturing exceptional adjusters. Our approach to adjuster training isn't just a replication of the norm – it's an enhancement. We've revolutionized training through our innovative "small-group" methodology, propelling your insurance adjusting career a cut above the rest. At the Adjuster Academy of Texas, you'll find the industry's most favorable ratio of value to quality in adjuster training. Whether it's licensing, industry-specific training, or fulfilling your ongoing education needs, we're invested in your triumph. Our devoted instructors and staff channel years of field expertise to provide you with the best training available.
The simple truth is: your financial prosperity as an Adjuster hinges on the caliber of training you receive. If you're seeking a generic, transient "License Mill" that bounces from city to city, you won't discover it here. You're not just a statistic – you're an Adjuster, and through our training and Adjuster Support, Adjuster Academy of Texas equips you to become the finest in the industry!
We don't merely teach you the ropes; we train you to be a functional, hands-on Adjuster. The key to success in this field is becoming a proficient "hip-pocket" adjuster, and our courses are meticulously tailored with this goal in mind. Adjuster Academy of Texas stands unrivaled in providing the most outstanding, adjuster-focused training. Our instructors are bona fide ADJUSTERS, certified with a minimum of five years' experience instructing the courses they lead. We collectively boast over six decades of firsthand experience as Claims Adjusters, Re-Inspectors, Rope and Harness Adjusters, "Inside Adjusters," Team Leads, Appraisers and Claims Managers, overseeing diverse scenarios including hurricanes, earthquakes, floods, fires, windstorms, and hailstorms.
Beware of deceptive "bait and switch" sales tactics and imitative firms. We are the singular and authentic Adjuster Academy of Texas. We go beyond mere licensing – we impart the wisdom needed for triumph as a bona fide ADJUSTER!
Nestled in the heart of the Hill Country, a short distance north of San Antonio, Texas, stands The Adjuster Academy of Texas – a tangible, brick-and-mortar training institution. Our core purpose centers around crafting elite Adjusters for the industry. Our unique approach involves seasoned Adjusters instructing aspiring ones, and it doesn't end there. Possessing a certificate from the Adjuster Academy of Texas signifies that you've been trained by the BEST!