Our Core Adjuster Training Course
Roadmap to becoming a successful Insurance Adjuster - 8-day program to SUCCESS!
TX All Lines Adjuster Licensing
This course satisfies all Texas Department of Insurance requirements for obtaining your Texas All Lines Insurance Adjuster license. No additional courses or tests are necessary
Adjuster Training with Xactimate
Acquire comprehensive skills from beginning to end, encompassing everything from on-site presence and loss assessment to policy evaluation and claims resolution. Discover the correct employment of equipment, measurement methods, and photographic documentation for claims. This course offers 37 TX CE hours, including 35 General hours and 2 Ethics hours.
Xactimate with Sketch
Enroll in our two-day software training program designed to provide students with fundamental and advanced proficiency in the insurance industry's leading estimating software. Gain the knowledge and confidence to excel in any scenario. This course offers 16 TX CE hours.
The Adjuster Academy of Texas - 3 day: Texas ALL LINES Adjuster Pre-licensing course (TDI Course #124265) with exam satisfies all Texas Department of Insurance requirements for obtaining your Texas ALL LINES Insurance adjuster license.
The exam will be given to you at the end of class, free of charge, once you complete the course exam. You are then immediately eligible to apply for your Texas ALL LINES Adjuster License.
(Textbooks and course materials are provided with the course and are included at no additional charge.)
Bonds
Insurance Terms and Related Concepts
Licensing requirements
Marketing practices
Adjuster practices, responsibilities, and duties
Workers Compensation
Upon completion of the course and exam, you will be required to obtain fingerprints from a state-approved vendor (cost roughly $40.00) and then send your application to the Texas Department of Insurance with the associated fee ($50.00).​
The Adjuster Academy of Texas Adjuster Training Program (TDI Course #30759 with #30761) is designed to equip you with all the tools necessary to hit the ground running and be ahead of the rest when a storm hits.
As an adjuster, we all work toward becoming a "Hip-Pocket Adjuster." The Adjuster Academy of Texas gives you all the steps necessary to achieve that goal!
This class is not just Adjuster 101, but that and more! From getting the call to be deployed to closing your first claim. 
The Adjuster Academy of Texas, 5-day Adjuster Training Program - Teaches you what it takes to get on site, how to scope losses, how to evaluate policies, write effective Xactimate estimates, and close claims.
Learn the proper equipment, measuring techniques, and photo documentation of claims. Learn the skills you need from start to finish.
Weather permitting: ​In this 5-day course, not only will we teach you how to inspect a dwelling, we will train you on a roof!​
Job Expectations - CAT and Non-CAT 
Adjuster-Level Home Construction
Measurement principles
Roofing - parts, shapes, and materials
Interior and Exterior Finishes and equipment
Carpeting - material, measurement, and padding
Drywall, Plaster, and Ceiling Tiles
Windows
Framing and Rough Carpentry
Cabinetry - Cabinets and Vanities
HVAC - Terms and Concepts
Networking and Resume Preparation
Catastrophe Operations – Wind and Hail
Estimatics - (2-Day Xactimate with Sketch) - (TDI Course #30761)
Scoping the Loss - Wind and Hail Adjusting
**This class includes the Adjuster Academy of Texas, 2-Day Xactimate with Sketch ($199 value included at no additional charge)
At the Adjuster Academy of Texas, we pride ourselves on training top-notch claims professionals, and we strive to provide each of our Adjusters with the very best training so that they continue to outperform their peers by being better prepared to tackle any storm.
Upon successful completion of this course, students will receive both the Adjuster Training Course and the 2 Day: Xactimate with Sketch TX CE credit hours for a total of 35 General and 2 hours Ethics
(This course comes with the Adjuster Academy of Texas: Wind and Hail: Adjuster Handbook at no additional cost.)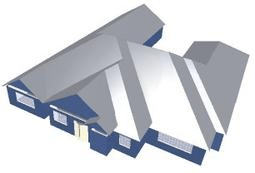 TEXAS ADJUSTER EXCEPTIONALISM 
I would suggest no other. The instructors at the Adjuster Academy of Texas helped even before I was a student and have continued to help me become the very best adjuster even after the training was concluded. From Resume and IA prep to actual field advice, thank you for all you do AATX!
J. Crandal - Westerville, OH
OPENED THE DOOR
Thank you AATX, this course opened the door for me to becoming the adjuster I wanted to be..
P. Anderson - San Antonio, TX
INDUSTRY RESOURCE
With your help and support, I was able to take what we learned during the licensing and adjuster training courses and immediately take and pass my State Farm Certification course with ease.  I will continue to utilize the Adjuster Academy of Texas at San Antonio as an industry resource as well as for my CE credits in the future.  Thank you Josh for your continued support.
J. Salazar - San Antonio, TX
PERSONAL INTEREST
We searched all over the country for a quality adjuster training firm.  We checked into all of the training companies out there and only found one that truly took a personal interest in its' students.  With licensing and Adjuster Training, they even helped revise our resumes.  My son and I both want to thank AATX for their expert advice and training.  We are ready to take on any storm they can throw at us. AATX's rule #1 is never throw away a resource and I can promise that we will keep you guys on speed dial.
R. Cook - Salem, OR
NEVER KNOWN THE POLICY LIKE THIS
I had been an agent for the last 15 years and finally decided to take the plunge into becoming an adjuster.  After taking the in-class, AASA All Lines licensing course, I can honestly say that I have never known the policy the way I do now!
B. Adams - Phoenix, AZ