Adjuster Training – Wind and Hail – Catastrophe Adjusting
Enhance Your Adjuster Expertise with Our 3-Day & 5-Day Wind & Hail Adjuster Training Courses
Step Beyond Adjuster 101 and Elevate Your Skills!
Advance your career with our 3-Day & 5-Day  Wind & Hail Adjuster Training Courses
Now that you hold your Texas Property & Casualty or All Lines Insurance Adjuster License, it's time to truly master the art of being an "Adjuster."
Our 3-Day & 5-Day Wind & Hail Adjuster Training Programs from The Adjuster Academy of Texas (#30759: 21 TX CE Hours - 19 General + 2 Ethics) are meticulously designed to equip you with comprehensive tools that ensure you hit the ground running and excel when storms strike.
Becoming a "Hip-Pocket Adjuster" is a shared aspiration in our field. The Adjuster Academy of Texas provides you with the precise steps to accomplish this objective!
Discover how to efficiently scope losses, assess policies, create effective estimates, and efficiently conclude claims. Grasp the techniques for using proper equipment, accurate measurement methods, and adept photo documentation of claims.
Unlike transient hotel-hopping or brief city-to-city seminars, our course takes place at our dedicated facility in Boerne, situated just north of San Antonio, Texas. Here, we guide you through acquiring the essential skills from initiation to completion.
Be ready to tackle the entire journey, from receiving the deployment call to successfully closing your inaugural claim. Elevate your career prospects and stand out in the field with our comprehensive training.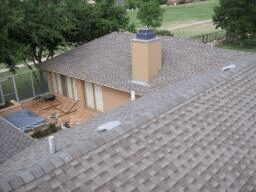 Included Topics: Job Expectations - CAT and Non-CAT
Networking/Resume Prep
General Home Construction
Measurement principles
Roofing - parts, shapes, and materials
Interior and Exterior Finishes and equipment
Carpeting - material, measurement, and padding
Drywall, Plaster, and Ceiling Tiles
Windows
Framing and Rough Carpentry
Cabinetry - Cabinets and Vanities
HVAC - Terms and Concepts
Estimatics 
Scoping the Loss - Wind and Hail Adjusting – Each student will be given the opportunity to scope a real house
Add-on Course topics include:
Creating Claims – data entry and estimate set-up
Sketch – building roofs and structures in Sketch 
Sketch Tools
Dimensioning – building rooms and elevations using actual measurements
"Tree Building" – creating an effective, "easy-to-read" estimate
Estimate Items – Learn how to cover all the necessary repairs
Reports – What do we give to the customer/carrier
Logs – "if it isn't in the log, it never happened!"
Advanced Sketching Techniques
Time-Saving Techniques – templates, macros, and more!
Upon successful completion of the 5-day course, students will receive both the 3-day (#30759 - 21 TX CE) and the 2 Day: Xactimate with Sketch (#30761 - 16 TX CE) credit hours for a total of 35 General and 2 hours Ethics.
At the Adjuster Academy of Texas, we pride ourselves on training top-notch claims professionals, and we strive to provide each of our Adjusters with the very best training so that they continue to outperform their peers by being better prepared to tackle any storm.
This course comes with the Adjuster Academy of Texas: Wind and Hail: Adjuster Handbook at no additional cost.
Sign up now for the Adjuster Training Program and be ahead of the curve!
Check the course registration page to see course dates.
Need a place to stay?
For travel assistance information.
Adjuster Academy of Texas is a certified Texas Department of Insurance Provider (#36187)
3-Day Course Price - $549
5-Day Course Price now only $699
(3-Day Adjuster Training Course ($549) and 2 -
​Day Xactimate with Sketch ($199) a $748 Value)
"ONLINE" All-Lines Licensing and the AATX Property: General Wind and Hail Certification Course are now being offered as a combo package
Military? Call us directly prior to registration to receive our special military discount!
Corporate and Group Discounts are Available; call for details